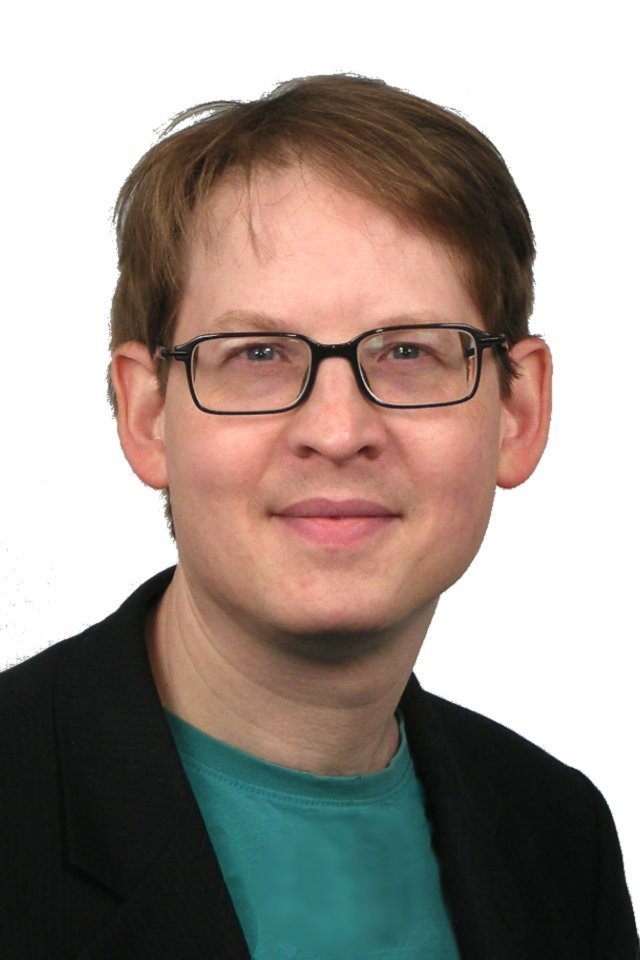 Research Areas:

Knowledge Science
Computer Science of Continuous Data
Physics and Computation
+ Scientific Stewardship (Topic mongering/Cargo cults vs. sustainability/ethos in science)

Email: rk.ca.tsiak@relgeiz; public PGP key
Office: KAIST School of Computing, E3-1 #3406
Phone: +82-42-350-3568
Short CV:
See below for Awards, Projects, Publications, Group, Teaching, Memberships, Conferences, and Miscellaneous.
---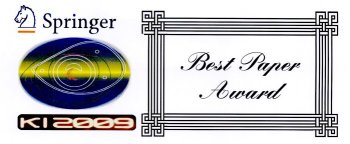 Principal Investigator in Computing with Infinite Data, EU H2020 MSCA IRSES #731143 cofunding by NRF #2016K1A3A7A03950702
Project leader in Errorless Computing over Continuous Structures in Linear Algebra and Analysis, Korean Ministry of Science and ICT grant NRF-2017R1E1A1A03071032




Completed/Previous Projects
See also the full list of publications in MathReviews, according to Google, DBLP, and my own record as well as preprints.
Group members: Main Collaborators: Former group members (reverse chronologically)

MSc. Ivan Koswara
BSc Seokbin Lee (이석빈)
TAs Seungwoo Lee, Namjo Ahn, Nguyen Viet Dung, Talipov Anuar
Dongseong Seon (선동성), now working for KRAFTON Game Union
Chansu Park (박찬수), now working for Skelter Labs
Seungwoo Schin (신승우), now working for NCSOFT
Junhee Cho (조준희), now working for Google
Jaewoong Han (한재웅), Waterloo University
Bastian Dörig, TU Darmstadt
MSc. Holger Thies
Dipl.-Math. Robin Hesse
MSc. TSUKAMOTO Yasuyuki (塚本 靖之)
Prof. 森 隆一 and wife (visiting TUD from April to September 2012)

Many, many interesting theses have been completed under my supervision; further topics are available on request.
(Prospective) students may consider advice by Sue Moon, by Sir Michael Atiyah, Béla Bollobás, Alain Connes, Dusa McDuff, Peter Sarnak, by the late Greg Hjorth and by the later Gian-Carlo Rota, as well as from Jorge Cham's online comic series and another graduate.
Spring 2019:

Spring 2020 (while officially on sabbatical):


Full teaching history...
Quotes:

"I am a Vulcan, I have no ego to bruise." (Spock)
"Reality must take precedence over public relations" (Richard Feynman).
"It is not the task of the University to offer what society asks for, but to give what society needs." (Dijkstra)
"Try not to become a man of success, but rather try to become a man of value." (Albert Einstein).
"To be rather than to seem" (Aeschylus)
"One sees evidence of scientists spending money instead of thoughts [...] converting university professors into administrators." (Alvin Weinberg)
"passion in the natural sciences [...] has been replaced by ambition [...] and it has become very difficult to distinguish between what is an ardent search for truth and what is a vigorous promotion campain. [...] What started as an adventure of the highest has become the survival of the slickest " (Erwin Chargaff)
"Insanity: doing the same thing over and over again and expecting different results" (Albert Einstein)
"Nothing in the world is more dangerous than a sincere ignorance and conscientious stupidity" (Martin Luther King)
"The competition between human beings destroys with cold and diabolic brutality....
Under the pressure of this competitive fury we have not only forgotten what is useful to humanity as a whole, but even that which is good and advantageous to the individual." (Konrad Lorenz)

Miscellaneous: Meritocracy. Listen to a radio interview (starting at 20'40") about Zivilklauseln.
A good definition is worth hundreds of theorems! My attitude concerning the purpose of life, science, and mathematics somewhat resembles that of J.A. Makowsky but by no means could I compare myself to Peter Higgs;
I recommend also considering 10 locations for doing mathematics and these two suggested reforms of the peer-review system, the difference between competitiveness and quality; aspiring, obtaining and granting tenure or not jugdged by conference competitiveness and acceptance rates. Mathematics, and particularly logic, trains clear thought and scepticism, thus helping to distinguish obvious fraud from truly awesome devices, to expose double standards and to debunk grandstanding while developing a sense of responsibility of science and technology
- although possibly living in a bubble.
Eine Alternative zu LEO als Wörterbuch für ganze Ausdrücke bzw. Worte im Kontext hat mein ehemaliger Kollege entwickelt.
Memento mori: Alwin Bernhart-Mader, Gabriel Terán Martinez, Martin Ozimek, Harald Overhof, Thorsten Hampel, Ulrike Claudia Ziegler, Horst Ziegler, Gerhard Leßner, Werner Krandick, Berthold Vöcking, Thomas Ihringer, S. Barry Cooper. Bring it on, fate: What's your next move? Where is humanity? How to reduce abuse?
random link, a gem, bullshit, more bullshit, legal disclaimer, hidden sexism, and lawful dictatorship, Revolutionary Insights